Creating a new product template
Creating a new product template is highly recommended. It is possible to circumvent exclusive gating if the Buy and Add to cart buttons exist on a product entry. By cloning your template, the Buy buttons can be removed.
Go to the nav in Shopify Admin and go to the Online Store.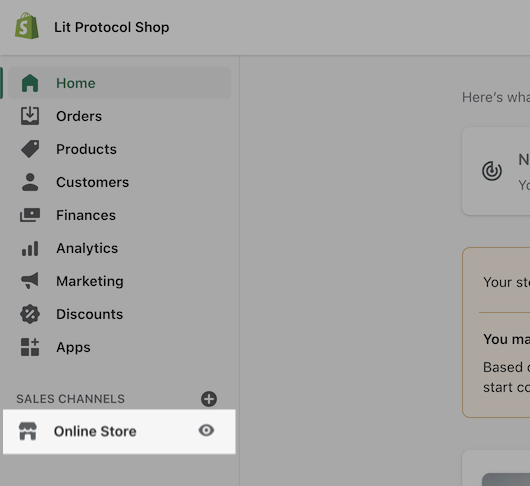 Select Customize.

Click a product to visit the product page.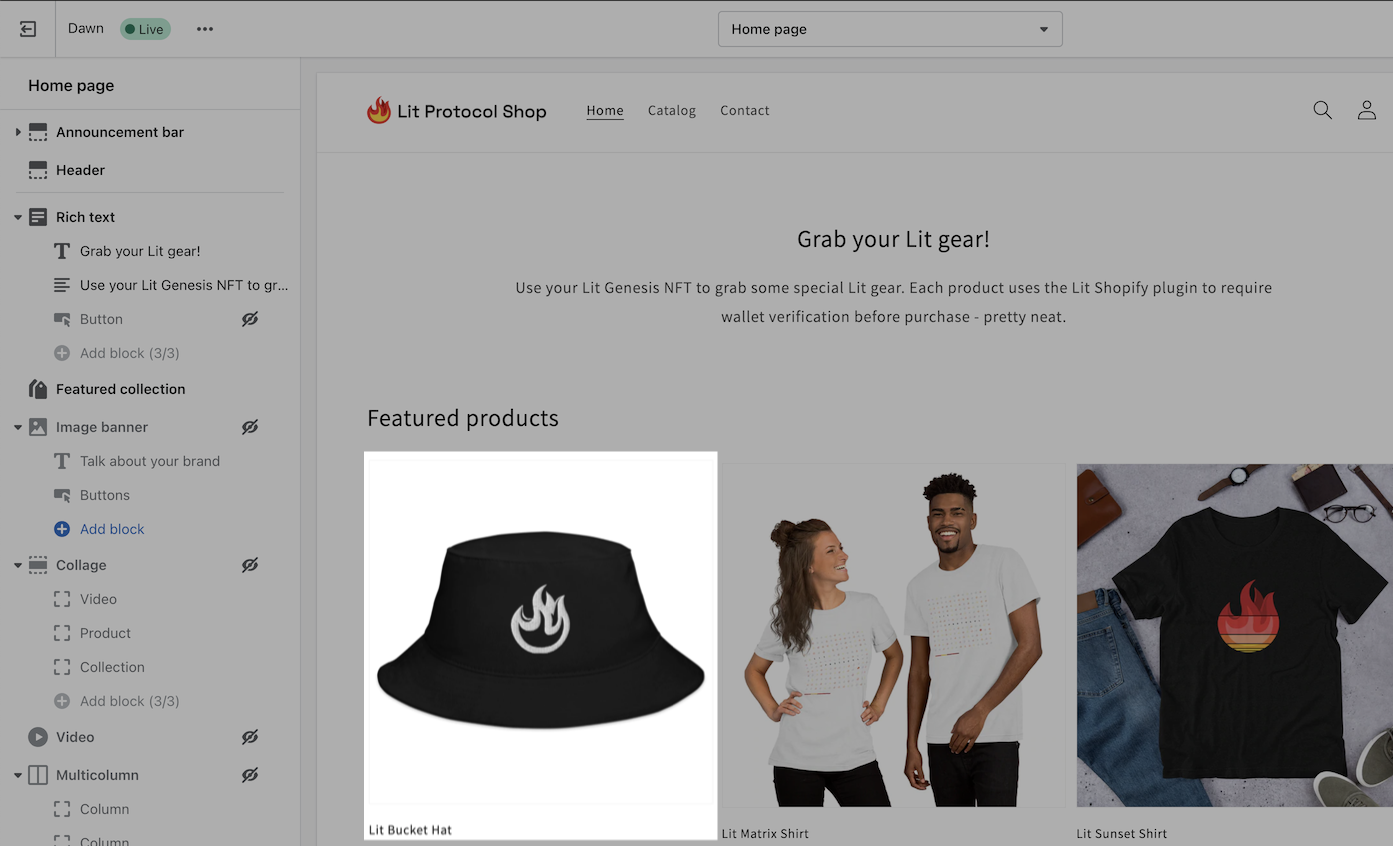 On the top nav, find the dropdown for the page template. In this case, the template name is Default product. Click the Products options.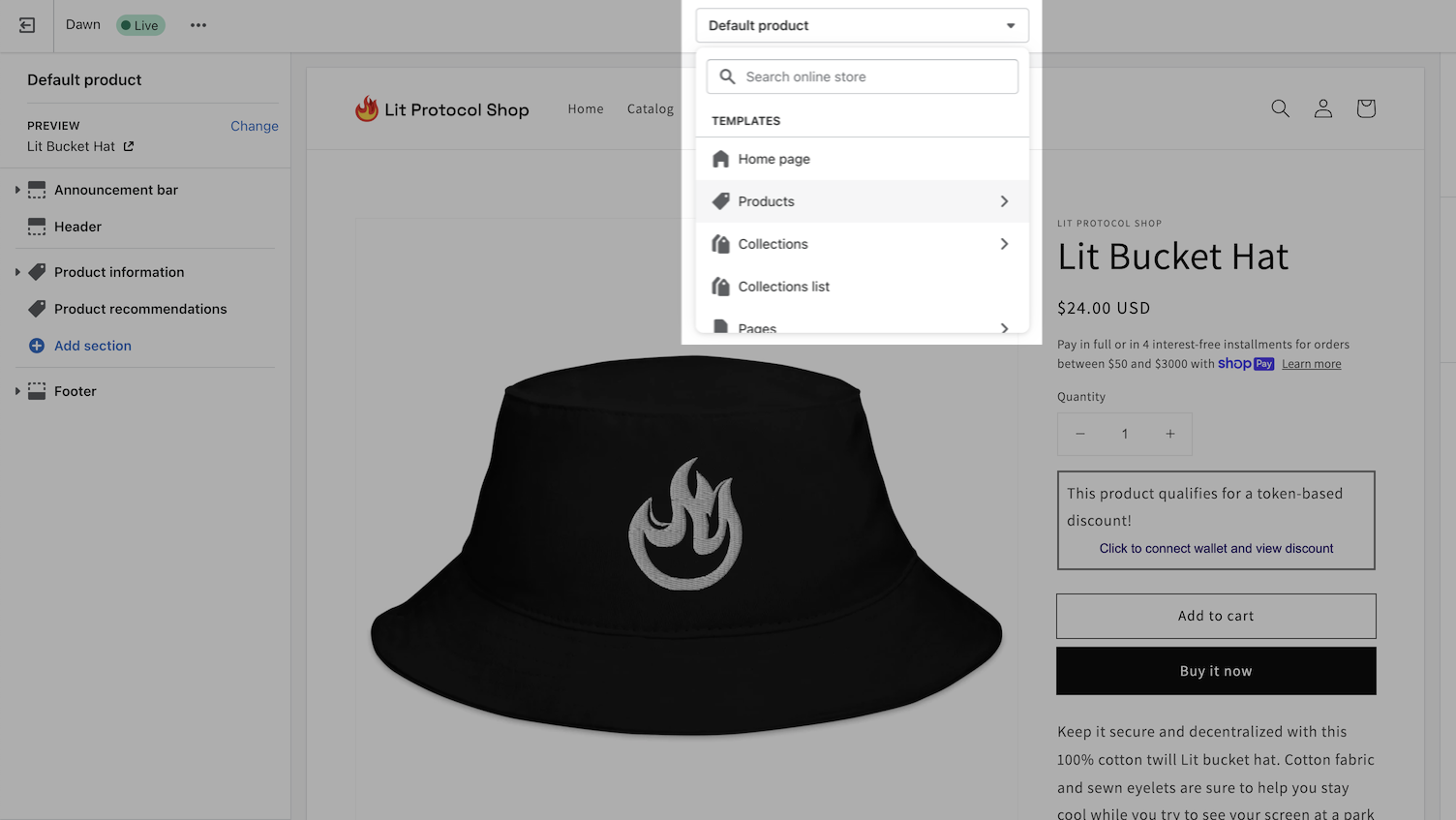 In the Products menu, click Create template.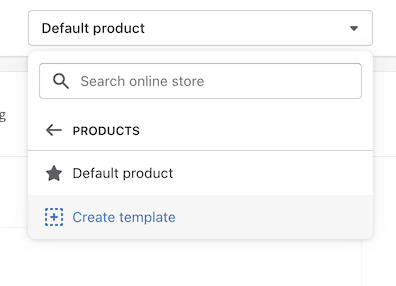 Enter a name, and make sure the Based on input is set to the correct template. Click Create template when ready.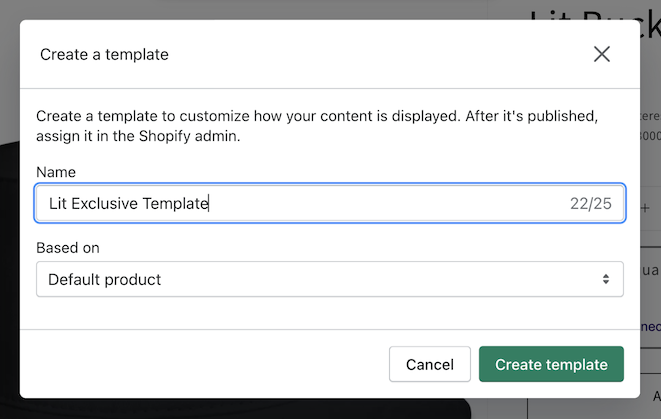 Skip to step 9 if you have already added the Lit block to you store.
Once template is saved, look to the menu on the left side. Under the product information dropdown, select Add block.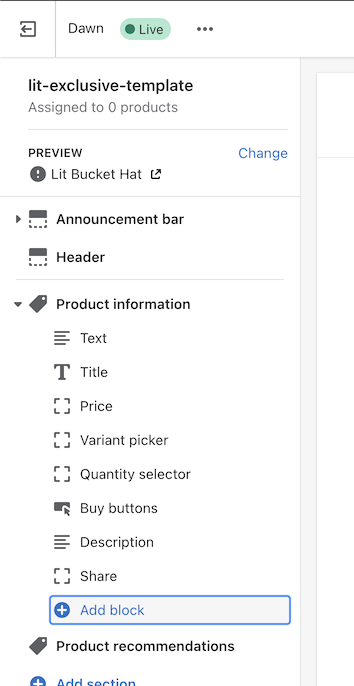 Select the Lit Token Access block to add.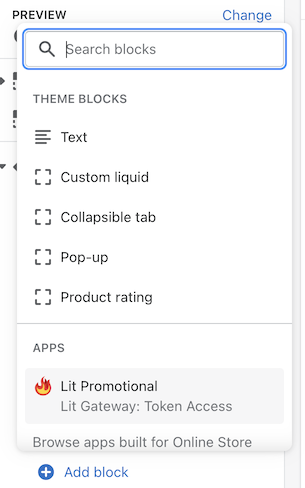 Select the Buy button block from the left side menu. Once selected, go to the bottom right and click Remove Block, then save the template.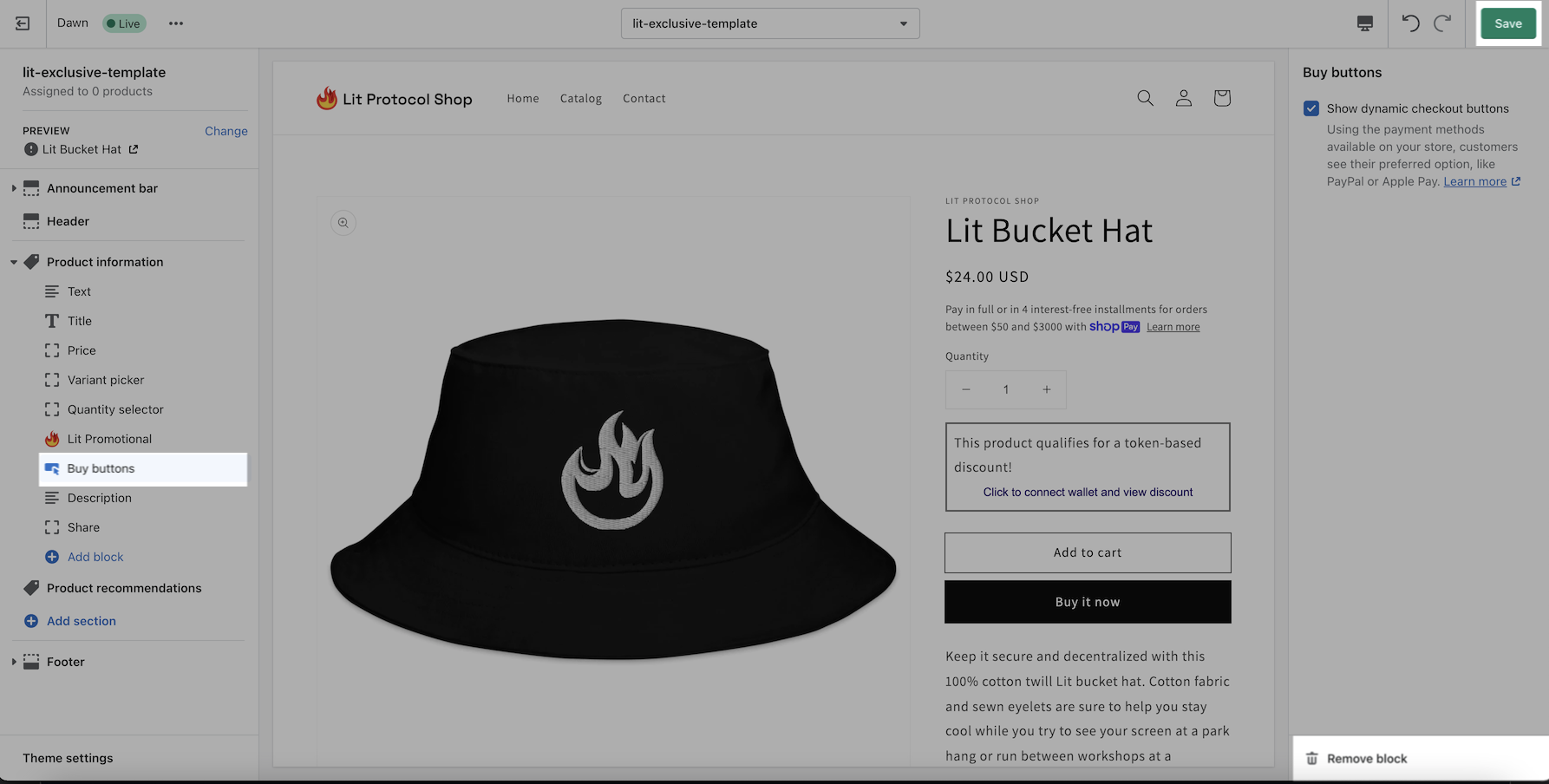 Now that the template has been saved, it has to be assigned to the product. Navigate to the Products section and select a product associated with an exclusive Token Access.

On the product details page, find the section Online store and change the Theme template dropdown to the template you created.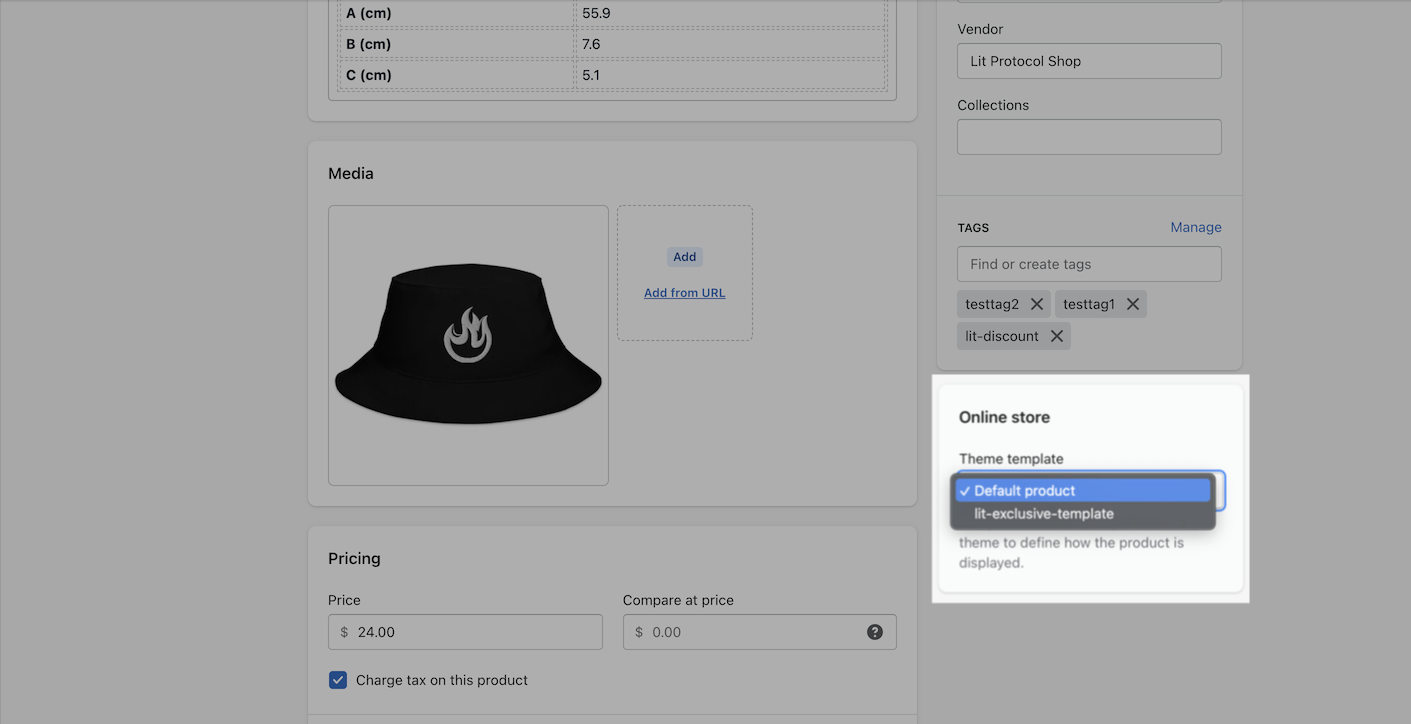 Confirm template is correct and click Save.

Important: If you decide to stop an exclusive offer for this product, and delete the Token Access entry, don't forget to come back to this page and revert the template to the original. Not doing so will make the product impossible to purchase.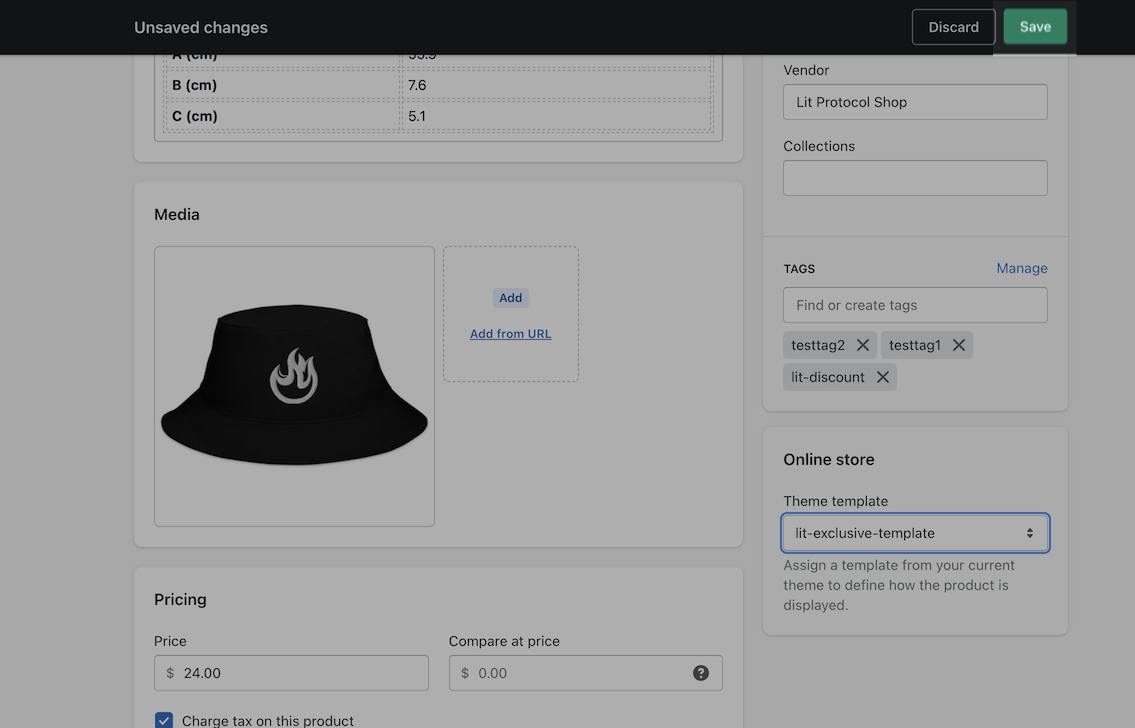 Items marked as exclusive will no longer have a Buy or Add to cart button.